Glenbrooke House,
Chowdene Nursing Home, Chowdene Bank, Gateshead
NE9 6JE
0191 4878330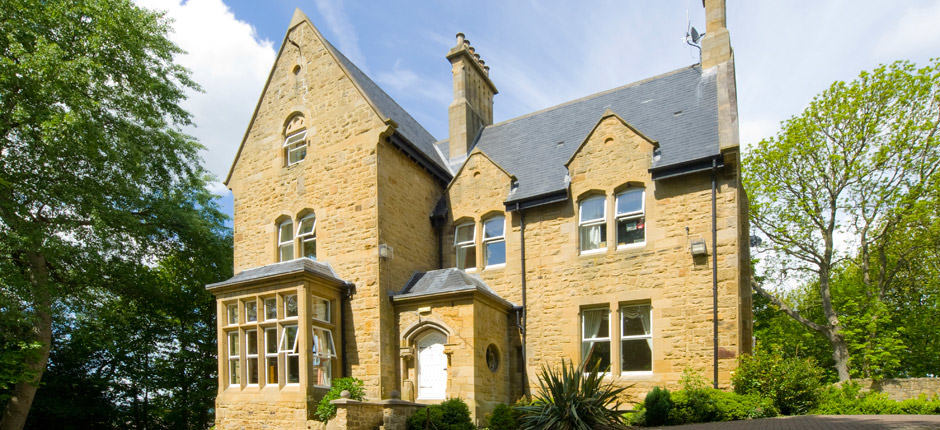 Facilities at Glenbrooke House
10 en-suite bedrooms with entertainment systems fitted
Dining/ bistro with varied daily menu choice
Full laundry service
Landscape gardens with seating area
Quiet lounges
Specialised bathing facilities
Television lounges
Glenbrooke House is located in the quiet residential area of Low Fell, just outside of Newcastle city centre. The home provides long-term residential care to adults who have learning and physical disabilities.
Housing ten private bedrooms, each with a nurse call system, an en-suite and entertainment system, Glenbrooke House provides a homely, comfortable atmosphere for all of its guests.
All residents are encouraged to maintain their own lifestyle choices, in addition to participating in the running of the home. Glenbrooke House runs a regular programme of activities to encourage residents to develop their own individual skills and lifestyles. This includes employment or training and a calendar of social events. Located close to many local amenities, Glenbrooke House residents are offered the option to expand their social and recreational skills by visiting nearby pubs, clubs, shops, library and churches. Glenbrooke House offers all of the facilities associated with a modern care home, including DVD players and games consoles.
A team is on-site 24 hours a day and work closely with all residents to ensure that they receive the best care, support and encouragement appropriate to their individual needs and wishes. For further information about Glenbrooke House please contact us on 0191 487 8330.
Contact Details
Glenbrooke House,
Chowdene Nursing Home, Chowdene Bank, Gateshead
NE9 6JE
Tel:
0191 4878330