St Mary's,
Church Chare, Chester-le-Street, Co. Durham
DH3 3PZ
0191 389 0566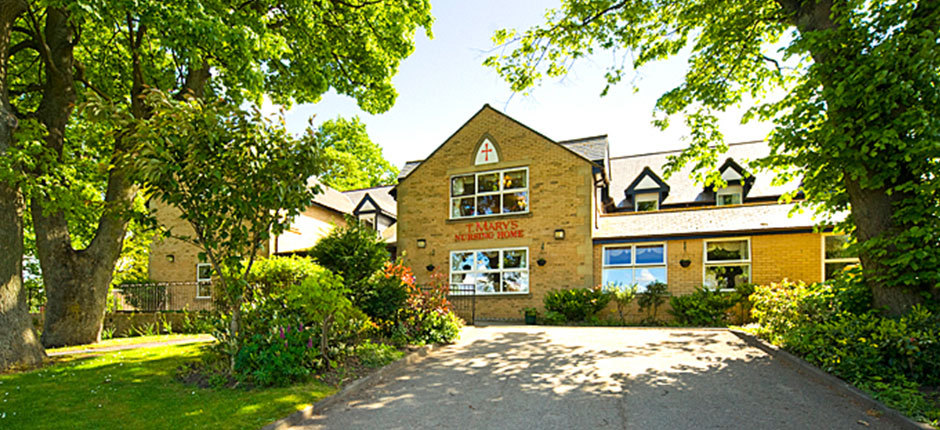 St Mary's is a purpose built care home offering spacious accommodation across two floors catering for both nursing and residential care. The home is set in parkland surroundings within the centre of the market town of Chester-le-Street, close to all local amenities and easily accessed by public transport.
Our aim is to provide high-quality care within a secure, relaxed, happy and homely environment, where residents can retain their individuality and live their lives to the full. St Mary's is tastefully decorated and has a contemporary feel throughout the home. There are 53 single bedrooms with pleasant co-ordinated furnishings and all complemented by a nurse call system and closely accessible assisted bathrooms and toilets. Four of the bedrooms are en-suite. Specialised equipment is available throughout the home.
The home is centrally heated and all windows are double glazed. A number of lounges are available throughout the home with televisions and music centres. The Home is surrounded by landscaped gardens which can be accessed from our dining area which is located on the ground floor. This area also benefits from a conservatory/ sunroom which allows service users to view the gardens throughout the seasons.
We strive to provide a day to day programme of meaningful activity so as to enable all service users to maximise their independence and maintain their identity. We promote socialisation and encourage links with the community. We advocate open visiting and welcome families to stay for a meal.
The home is staffed 24 hours a day and through our primary nurse and key worker systems, we strive to nurture positive relationships between staff, residents and families, alike.
If you'd like further information about St Mary's please contact us on 0191 389 0566.
Contact Details
St Mary's,
Church Chare, Chester-le-Street, Co. Durham
DH3 3PZ
Tel:
0191 389 0566