The Grove,
The Grove Short Break Service (Respite), Woodbine Terrace, Birtley, County Durham
DH3 1AJ
0191 4923664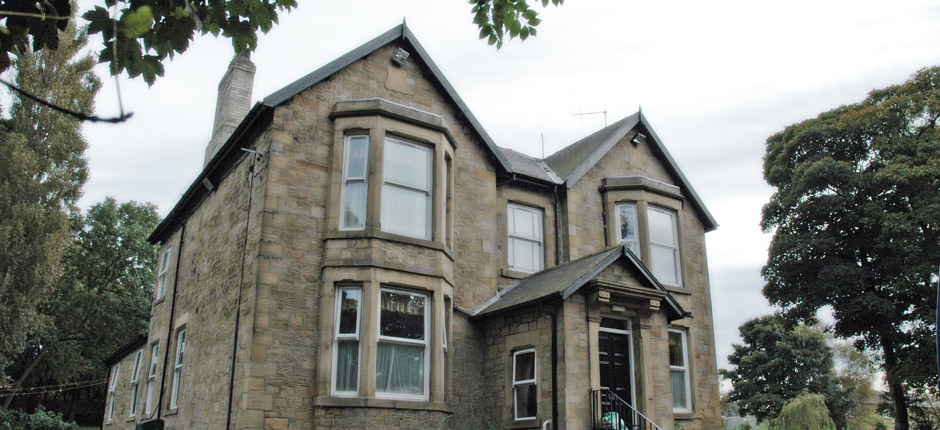 Facilities at The Grove
8 en-suite bedrooms with entertainment systems fitted
Daily activities and outing programmes
Dining/ bistro with varied daily menu choice
Full laundry service
Landscape gardens with seating area
Video/ DVD players, games consoles
WIFI Access
Quiet lounges
Specialised bathing facilities
Specialised beds
The Grove is a converted hotel-style property that provides short breaks to over-18s with learning disabilities. Offering 24-hour support, The Grove is ideal for those looking for relaxation or respite, offering a variety of social, recreational and therapeutic activities and entertainment.
Situated in its own private grounds in the centre of Old Birtley, The Grove is easily accessible and close to all main transport links and amenities in Gateshead, Newcastle and Durham. The main house has eight ensuite bedrooms, two lounges and a kitchen area.
With full disabled access, two of the downstairs bedrooms also have ceiling tracking to allow ease of movement for those who require support. The home's main bathroom also offers tracking over a modified bath and an adapted shower to accommodate a cradle or chair.
Guests come to The Grove for a range of reasons and the home can accommodate for all. Offering two lounges, guests can relax and enjoy an environment that most suits their needs and mood.
There are two lounges: The Main Lounge and The Quiet Lounge. Both rooms offer individual facilities including a video and DVD player, games console and flat screen television. Most of residents' socialising time is spent in these lounges.
All meals are provided and guests have access to tea and coffee-making facilities at all times.
The Grove offers a full programme of events and trips, and guests are encouraged to participate in as much or as little as they like.
Every guest at The Grove will receive a Service Plan to ensure they receive the high standard of care associated with Gainford Care Homes.
We cater for 18-65 year olds.
If you would like further information about our services at the Grove please contact us on 0191 4923664.
Contact Details
The Grove,
The Grove Short Break Service (Respite), Woodbine Terrace, Birtley, County Durham
DH3 1AJ
Tel:
0191 4923664