Lindisfarne Birtley,
Durham Rd, Birtley, Chester le Street
DH3 1LU
0191 4920738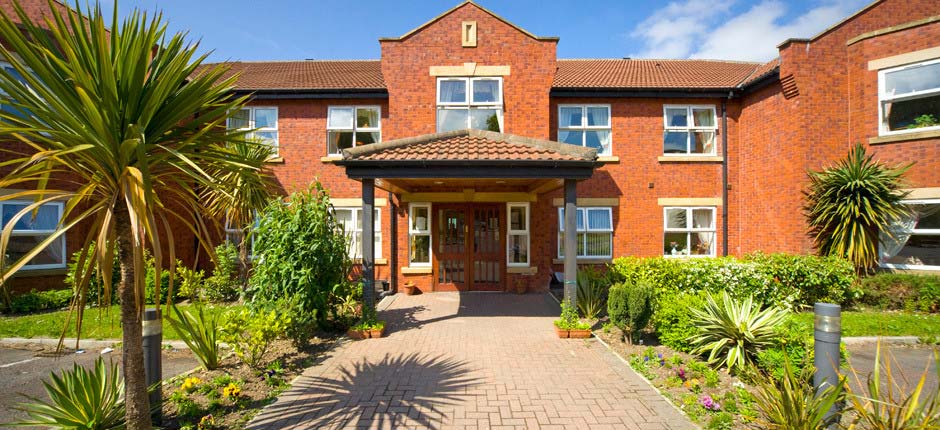 Facilities at Lindisfarne Birtley
66 en-suite bedrooms
Beauty and hair salon
Daily activities
Daily activities and outing programmes
Dining room/ bistro with varied daily menu choice
Landscape gardens with seating area
Quiet lounges
Specialised bathing facilities
Specialised beds
Lindisfarne Birtley specialises in general nursing and residential care, along with the specialist care of those living with Dementia.
The building consists of 66 bedrooms spread across three floors, each of which caters for different requirements. The lower floor is specifically designed for residents requiring nursing care, offering an integrated dining room and lounge for maximum observation and social interaction.
Located in the centre of Birtley, the home offers full wheelchair access and spacious living accommodation. Offering a safe and homely environment, guests at Lindisfarne Birtley can enjoy pleasant landscapes and a patio area we great views of the area.
Lindisfarne Birtley runs a regular schedule of events and also has its own hairdressing salon. A specialised team of kitchen staff will cater for all dietary requirements and requests and provide nutritional home cooked food. Residents' families are always welcome at mealtimes.
The home runs a weekly GP Clinic with a specialist nurse practitioner in attendance along with regular visits from district nurse. We also hold regular chiropodist and optician clinics and utilise a local dental practice.
If you would like further information about Lindisfarne Care Home, Gateshead, please contact us on 0191 4920738.
Contact Details
Lindisfarne Birtley,
Durham Rd, Birtley, Chester le Street
DH3 1LU
Tel:
0191 4920738