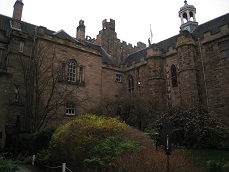 St Mary's Nursing Home and Lindisfarne Newton Hall had a glorious afternoon out on Tuesday 3rd December when the activities co-ordinators took a mini bus to Lumley Castle. They all enjoyed a cuppa and checked out the Christmas trimmings.
We are fortunate that Lumley Castle is just on our doorstep and steeped in history.
Anyone interested in a trip out for your residents please contact Ralph here at St Mary's who will be more than pleased to advise you on details and prices etc.